As the Fiesta Bowl marks its 50th anniversary this year, there is more to celebrate than the action on the field. Off the field, the college bowl generates about $175 million a year in direct and indirect economic benefits to the Valley and state, according to economic impact studies.
Over the past 13 years alone, Fiesta Bowl events have generated almost $3 billion into the local economy. Prior to the pandemic, the 2019 Fiesta Bowl attracted more than 71,000 visitors into the Valley, filling more than 7,500 hotel room nights, bowl officials said.
Charitable giving is at the heart of the non-profit organization. Fiesta Bowl gives more in annual charitable giving than any college bowl organization.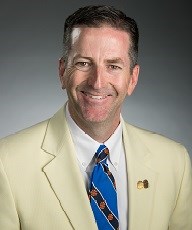 "It's written right in the Fiesta Bowl Organization mission, to create a positive economic impact for Arizona and focus on the community while having fun," said Patrick Barkley, Fiesta Bowl chair of the board of directors. "Since our charter in 1971, the Fiesta Bowl has worked diligently to heighten our community through increased tourism, bringing positive publicity to Arizona and charitable giving. We look forward to doing so for another 50 years!"
Every ticket sold benefits charity
Every ticket sold helps support Fiesta Bowl Charities.
During the 2020-21 pandemic season, the organization raised a record $5.5 million for more than 44 charities and organizations including St. Mary's Food Bank, the Arizona Science Center, the Arizona Burn Foundation, the Boys & Girls Club, Ryan House, Southwest Human Development, and others. The year's donations made it possible to help more than 1 million people, provide 3.7 million meals and distribute 50,000 PPE face masks.
Donations are raised through Fiesta Bowl's two annual bowl games, the PlayStation Fiesta Bowl and the Guaranteed Rate Bowl, as well as community events throughout the year such as the Desert Financial Fiesta Bowl Parade.
Making it all happen? More than 3,000 volunteers, the Yellow Jacket Committee of community leaders, and a staff of about two dozen.
Fiesta Bowl by the numbers
Here's a snapshot of some of the impacts:
$2.9 billion Amount that the Fiesta Bowl and its surrounding events have generated for the Arizona economy over the past 13 years
27.3 million ESPN viewers tuned in for the Auburn-Oregon matchup in the 2011 Bowl Championship Series, making it the most-watched program in cable TV history
$21 million Amount of charitable funds the Fiesta Bowl has contributed to non-profit organizations in the past decade
$3.7 million in grants to teachers from the Fiesta Bowl Charities Wishes for Teachers program over the past five years
600,000+ youth served through charitable efforts
300+ local charitable organizations that have benefited from Fiesta Bowl Charities
Tickets now on sale for Fiesta Bowl and Guaranteed Rate Bowl
While the pandemic forced the game to be played "behind closed doors" on New Year's Day this year, organizers are bringing fans back to the stands this year for its two bowl games and pregame fun.
Fiesta Bowl and Fan Fest Pregame Party on New Year's Day
Tickets are now on sale for the PlayStation Fiesta Bowl Jan. 1, 2022 at State Farm Stadium in Glendale. Single tickets range between $165 to $360. The game will be televised on ESPN.
Before entering the stadium, fans can explore various on-site pregame options such as the Fan Fest Pregame Party, which is free with a game ticket. Fans can also upgrade to the next level the Stadium Club Pregame Party – with big-screen televisions, live entertainment and an all-you-can-eat buffet. Premium seating options are available for luxury suites, lofts, or field boxes.
Game tickets, premium experiences, pregame parties and reserved parking may be purchased through FiestaBowl.org/Tickets or by calling (480) 350-0911.
Guaranteed Rate Bowl returns to downtown Phoenix Dec. 28
Tickets are also now on sale for the Guaranteed Rate Bowl, which returns to downtown Phoenix on Dec. 28, featuring Bowl Season's only matchup between members of the Big 12 and Big Ten Conferences. Entry prices start at $35. ESPN will televise the event.
Game tickets, premium experiences and reserved parking may be purchased through FiestaBowl.org/Tickets or by calling (480) 350-0911.
"Bowl Season is the best season of the year. We've been waiting with excitement to kick off the Guaranteed Rate Bowl with the Big 12 and Big Ten Conferences matching up in a Major League Baseball ballpark, live on ESPN," said Mike Nealy, executive director of the Guaranteed Rate Bowl, who expects a high turnout this year as fans let loose after a year of COVID-19 restrictions.
Nine community leaders founded Fiesta Bowl in 1971
Fifty years ago, nine community leaders got together and made Arizona's first college football bowl game a reality. They were: Don DuPont, Karl Eller, Glenn Hawkins, George Isbell, Jim Meyer, Don Meyers, Bob Shover, Jack Stewart, and George Taylor.
The first game pitted Arizona State University (ASU) against Florida State. Head coaches were Frank Kush for ASU and Larry Jones for Florida. In a classic offensive battle, the game was not decided until the final minute when ASU's Woody Green scored on a two-yard burst with just 34 ticks on the clock.
ASU won 45-38. The combined 83 points was the highest ever for a major bowl game. The crowd was one of the largest at the time with 51,098 fans at Sun Devil Stadium in Tempe where the game was held until it moved to State Farm Stadium in 2007.
"The Fiesta Bowl was created by nine visionaries and community trailblazers, and since that time we've built a community crown jewel that is also a nationally-recognized leader in college football," said Patrick Barkley, chair of the Fiesta Bowl board of directors. "We're proud to highlight our history over the year and start the next 50 years of memories."
Highlights, history over 50 years 
To commemorate the game's 50th anniversary this year, the Fiesta Bowl created a new website with highlights from over the years, the history of the "Yellow Jackets," podcasts and more at: Fiesta at 50.